With groundbreaking modules like Music Rebalance and Guitar De-noise along with De-hum and Voice de-noise, you can quickly repair your audio tracks so you can get back to making music and being creative.
Carve out unwanted
noises
Use a variety of tools to control, replace, or completely remove any problematic frequencies from your audio.
Work in your DAW or in the
App
RX comes with modules that can remove hum, clipping, or noise for your DAW or work in the standalone app.
Rebalance the elements of a
mix
Music Rebalance's machine learning DSP makes it extremely simple to adjust the elements of a track or take the vocal out.
New in RX 10 for
Producers
NEW!
If you're new to audio repair, or you just want to save time, try the new Repair Assistant Plug-in, which uses machine learning to find and fix audio issues quickly without leaving your DAW. The Assistant automatically recognizes specific problems and intelligently proposes a repair chain that you can modify to your liking with easy-to-use dials. More than just an upgrade of the previous Repair Assistant, this plug-in was built from the ground up.
Dynamic Adaptive Mode in
De-Hum
Save time removing unwanted hum with the new Dynamic Adaptive Mode in De-Hum. Get rid of hums and buzzes on the fly, without having to spend time learning the noise profile of your audio. Eliminating electromagnetic interference or other complex noise that changes pitch can now be done automatically without sacrificing quality.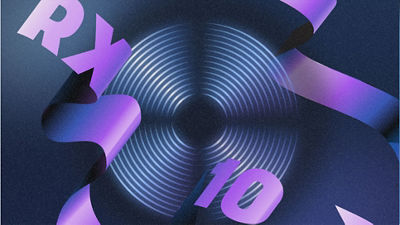 NEW!
First Time User
Experience
RX is complex. That's why we added the First Time User Experience, an interactive tour to guide you through the software. Whether you're new to RX or catching up with the latest version, we have a tour for you.
Popular RX features for
music
Create remixes with ease, adjust individual levels and the overall balance of a finished mix with maximum clarity, and create and export stems with a single click.
A powerful set of tools to help control fret squeaks, amp buzz, and pick sounds for a clean—yet still authentically human—acoustic or electric guitar recording.
De-clip
Extremely useful for reducing distortion in recordings such as live concerts, interviews, and any audio that cannot be re-recorded.
Zero-latency de-noiser designed for removing unwanted background noise like air conditioners and street noise from recordings.
Intelligently detects breaths in dialogue or vocal recordings and suppresses them without sacrificing on the quality. 
De-bleed
Remove headphone bleed from an acoustic guitar track, click bleed from a vocal take, and any other signal bleed issues.
"This stuff is incredible! Using Spectral De-Noise and Guitar De-Noise for removing hiss and amplifier noise from old recordings is like
wizardry.."
Porcupine Tree, Tears for Fears, King Crimson, The Who, Roxy Music, Opeth
"iZotope should win the Nobel Peace Prize for
RX"
GRAMMY award winning mix engineer (Coldplay, John Mayer, The Rolling Stones, Bob Dylan, Aerosmith, Paul McCartney)
Download the very same presets used by Michael Brauer to fix guitar recordings, clean-up vocal tracks and treat noisy recording environments.
Sign in to see all discount and upgrade options. 
Which edition of RX is right for
you?
RX is available in three different editions designed to meet any budget or post production need.
RX Post Production Suite
7
RX Post Production Suite 7 gives you the tools you need to fix noisy production audio, bring stories to life, and send final deliverables at the right specifications. Now includes RX 10 Advanced and Neutron 4!
* = Available as a plug-in
** = Available as a Pro Tools AudioSuite
*** = Available as a Pro Tools AudioSuite and in Logic Pro X as an ARA 2.0 plug-in