Learn Music and Audio Production | iZotope Tips and
Tutorials
How Dialogue Editor Doug Mountain Used RX on 'The Walking
Dead'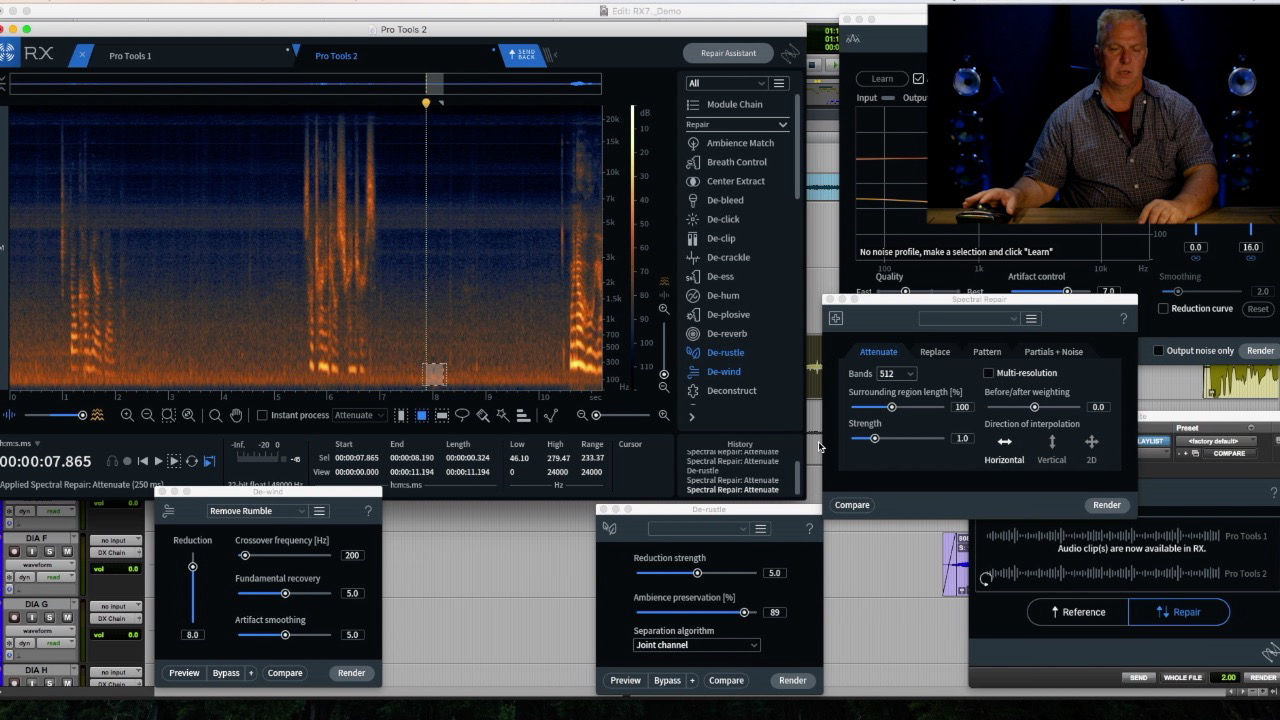 Dialogue Editor Doug Mountain shows how he used RX to clean the production sound of The Walking Dead.
Crickets and cicadas 
If ambient sounds like crickets are muddying your dialogue, you can easily delete them using RX. In the video, learn why Doug decides to process separately, and from there create his own loop of ambient sound.
Module used: De-rustle
Make space for Foley 
Remove residual sounds of movement from your track to make space for Foley. See how Doug uses Spectral Repair to take out these sounds (a great option for mic-bumps as well). Watch Doug try an alternate method to achieve the same result with Ambience Match. 
Module used: Ambience Match
We make innovative audio products that inspire and enable people to be
creative.