Insight Pro is a metering suite that helps you visualize changes made during mixing and mastering, troubleshoot problematic mixes, monitor the intelligibility of your dialogue, and ensure compliance with broadcast loudness standards. Insight Pro gives you the latest version of the Insight plug-in, plus all additional features and enhancements as long as you subscribe!
Insight Pro Highlights:
Resizable, customizable display
Peak/RMS meters
Loudness meter
Sound Field meter

Loudness History meter
Intelligibility meter
Spectrum and Spectrogram meters
Inter plug-in communication
Presets for mixing, mastering, & post
$199 value!
Access Insight Pro—only in Music Production Suite Pro
Fluid, customizable
interface
Insight Pro offers seven meters for mastering music, mixing dialog for post, checking your frequency balance and more. Fully resizable, you can customize Insight Pro to fit in with any DAW session or workflow.
Measure loudness for
delivery
See important values at a glance with Loudness Meter Readouts that show Momentary, Short-term, Integrated, and Loudness Range calculations, as defined by BS.1770 metering guidelines.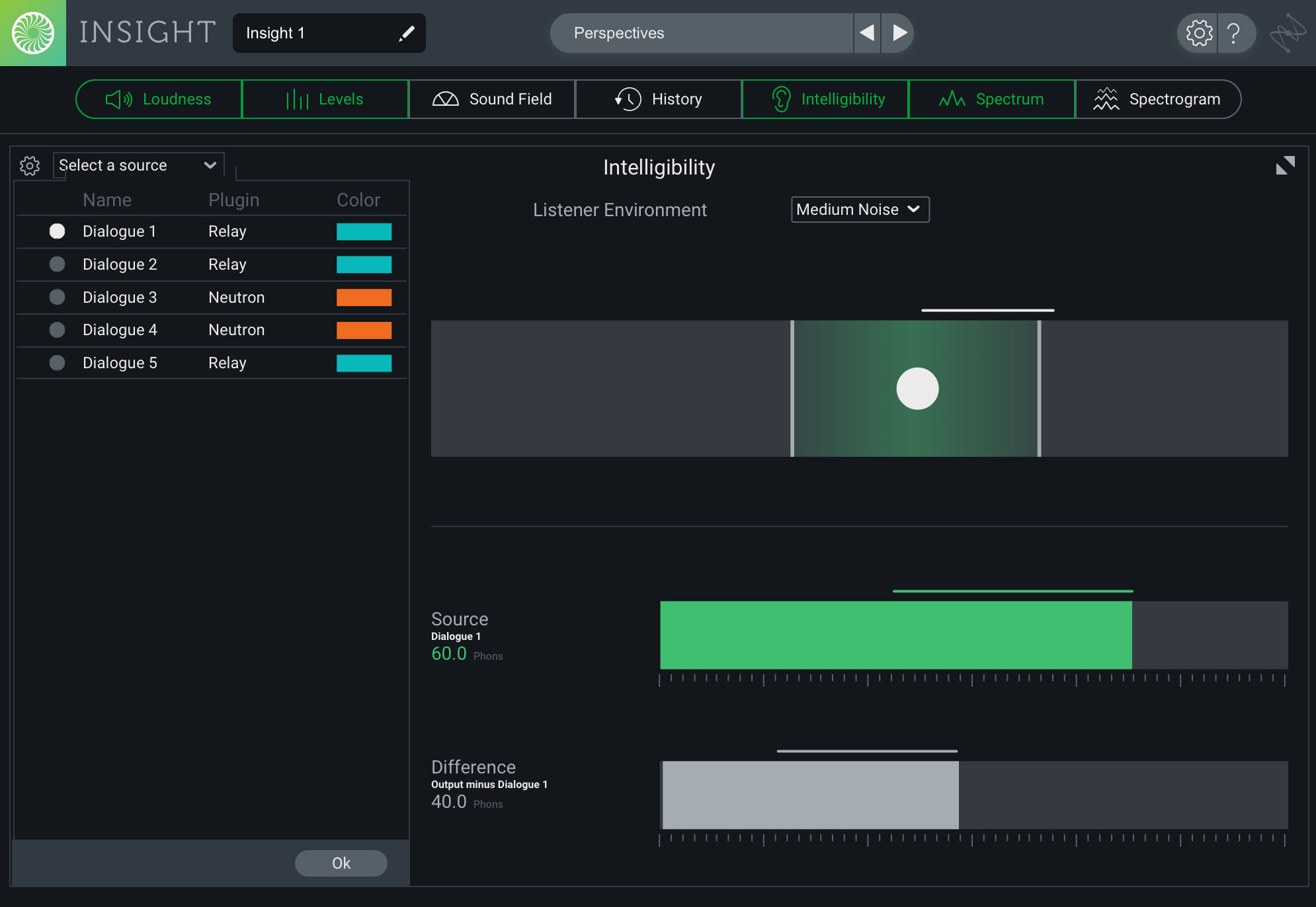 Communicate across your
session
Insight Pro can listen to Relay and other compatible iZotope plug-ins in your DAW session to measure the intelligibility of dialog, as well as view the frequency balance of your entire mix.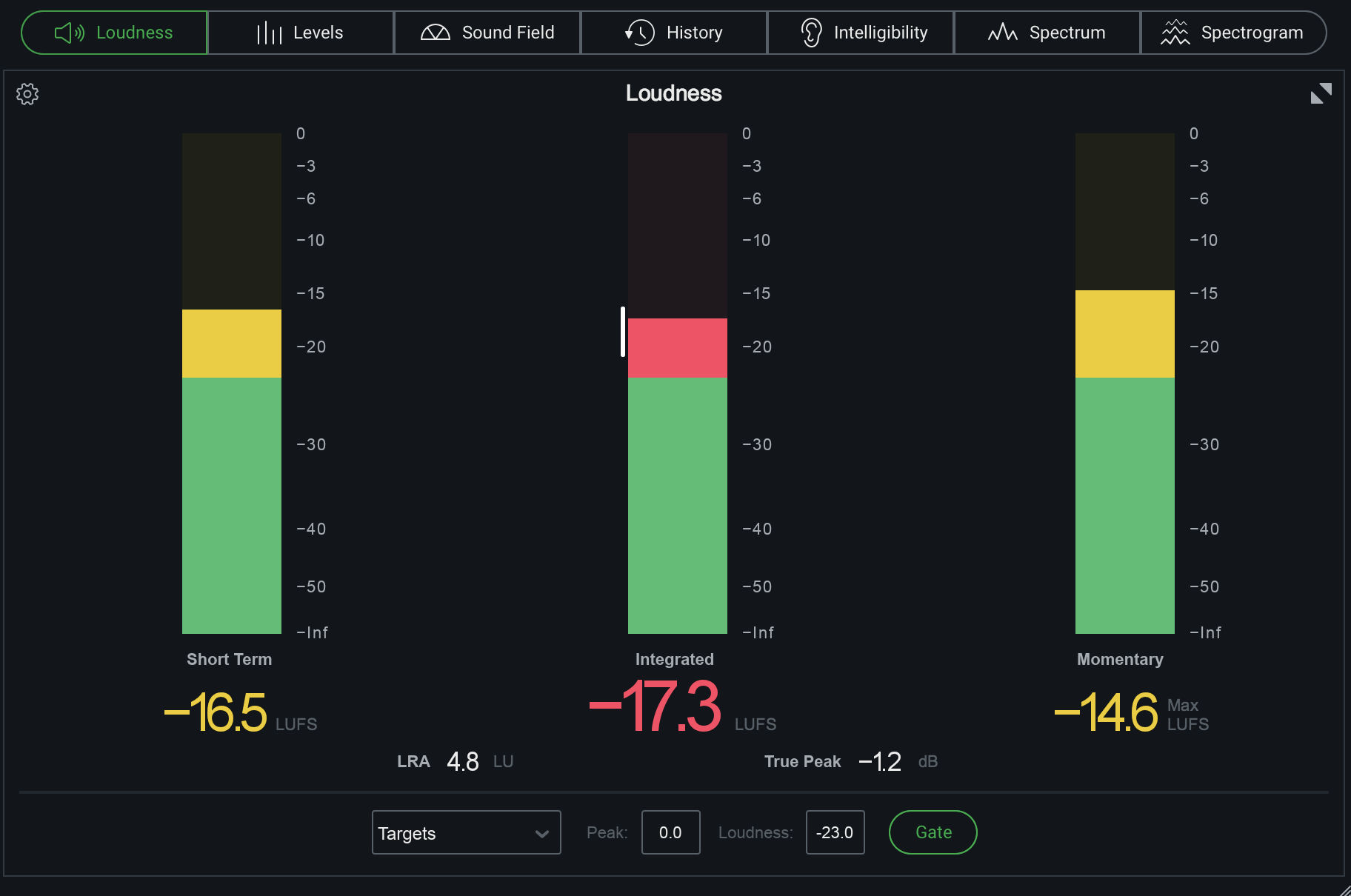 Insight Pro provides the tools you need to be confident that your audio is loud enough to compete on your chosen platform, or meets the broadcast loudness requirements of your region.
Precisely measure your audio in standard Peak + RMS format, or using the special K-weighted system that helps preserve musical dynamic range.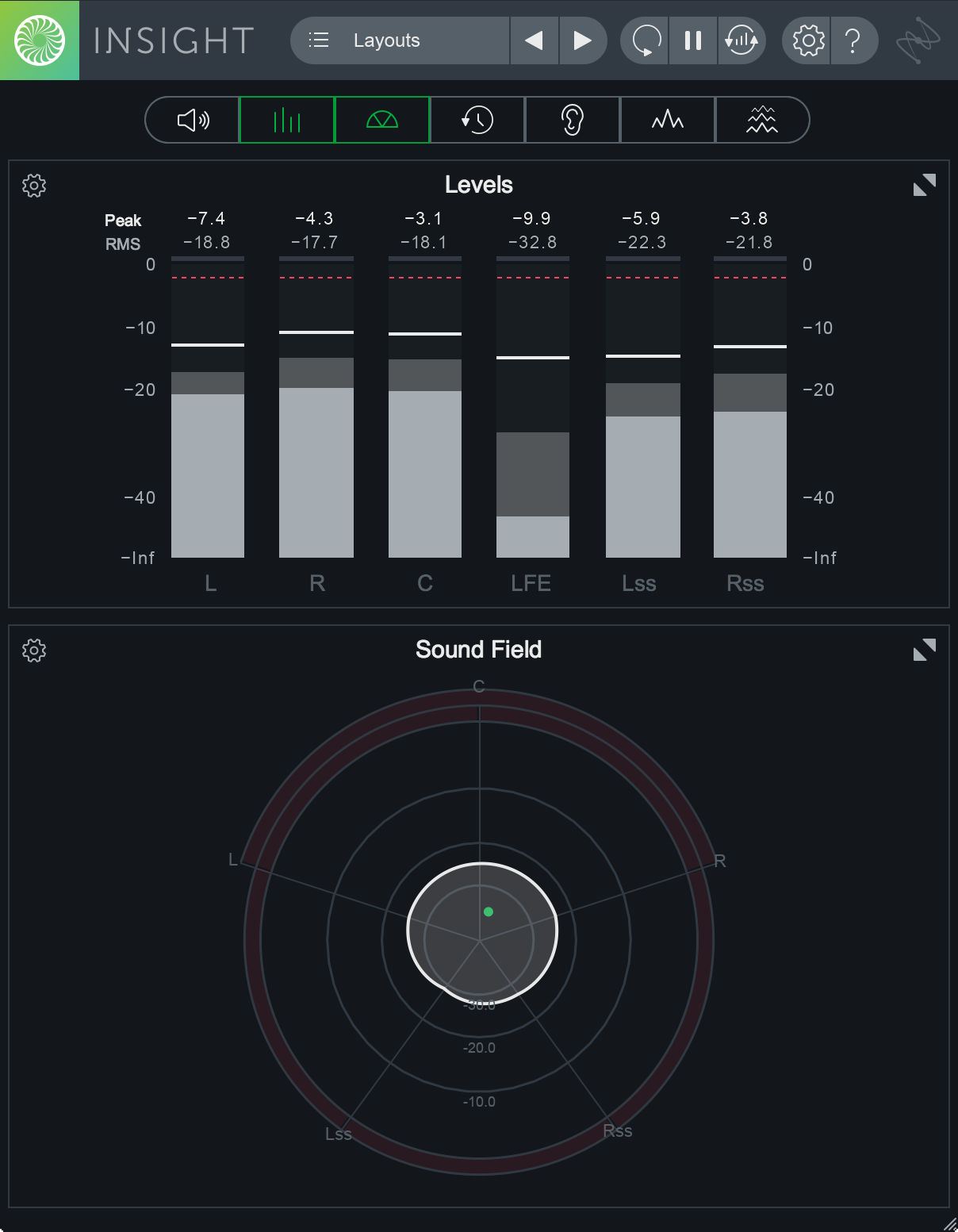 Visualize the sonic image of your mix with the Sound Field meter, compatible in stereo or surround sound formats. The Sound Field meter works in 5.1 and 7.1 configurations.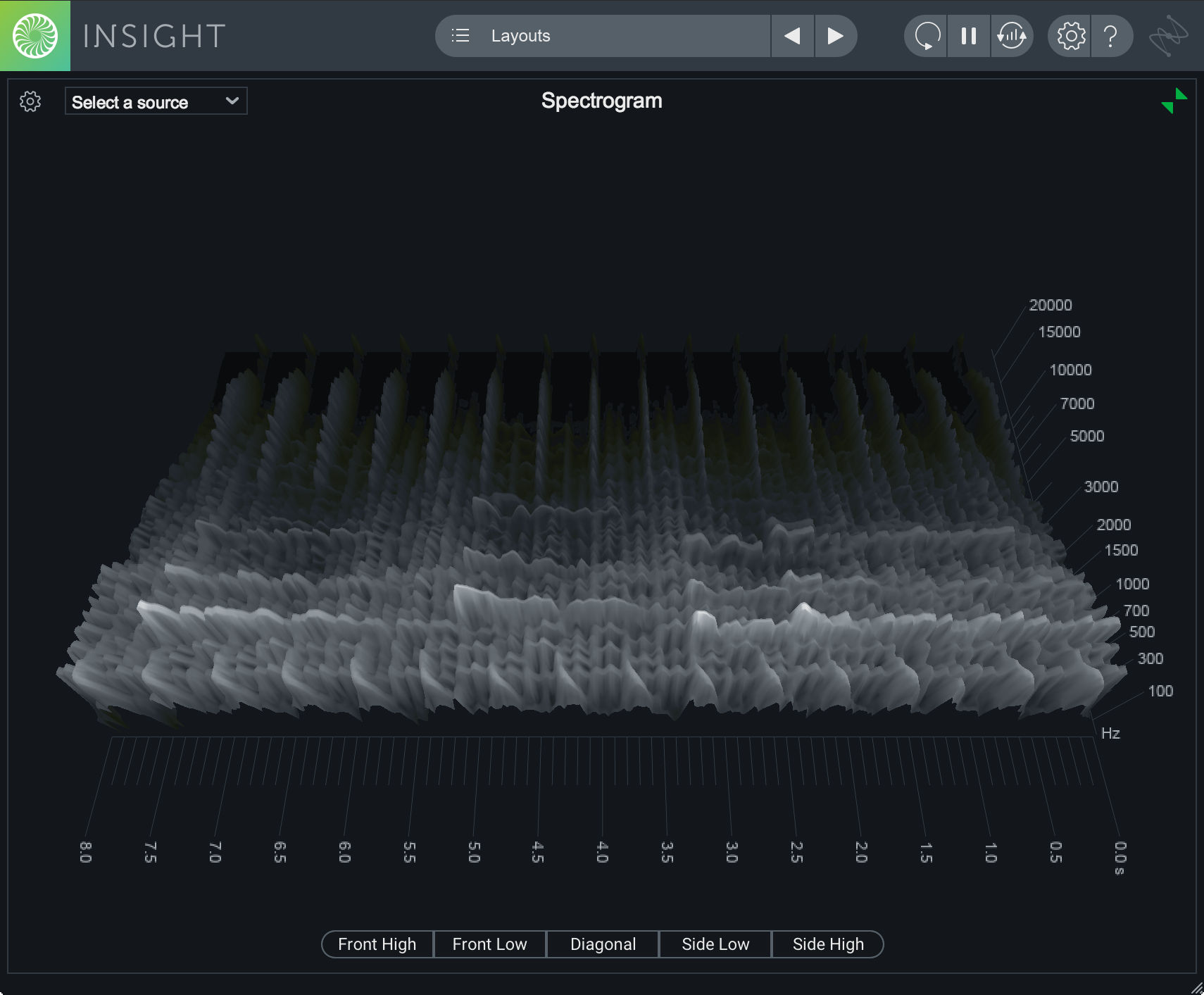 Spectrogram
Use real-time, 3D sound mapping to visualize the frequency makeup of your mix. You can communicate with instances of iZotope Relay in your mix to color code areas of your frequency spectrum by track.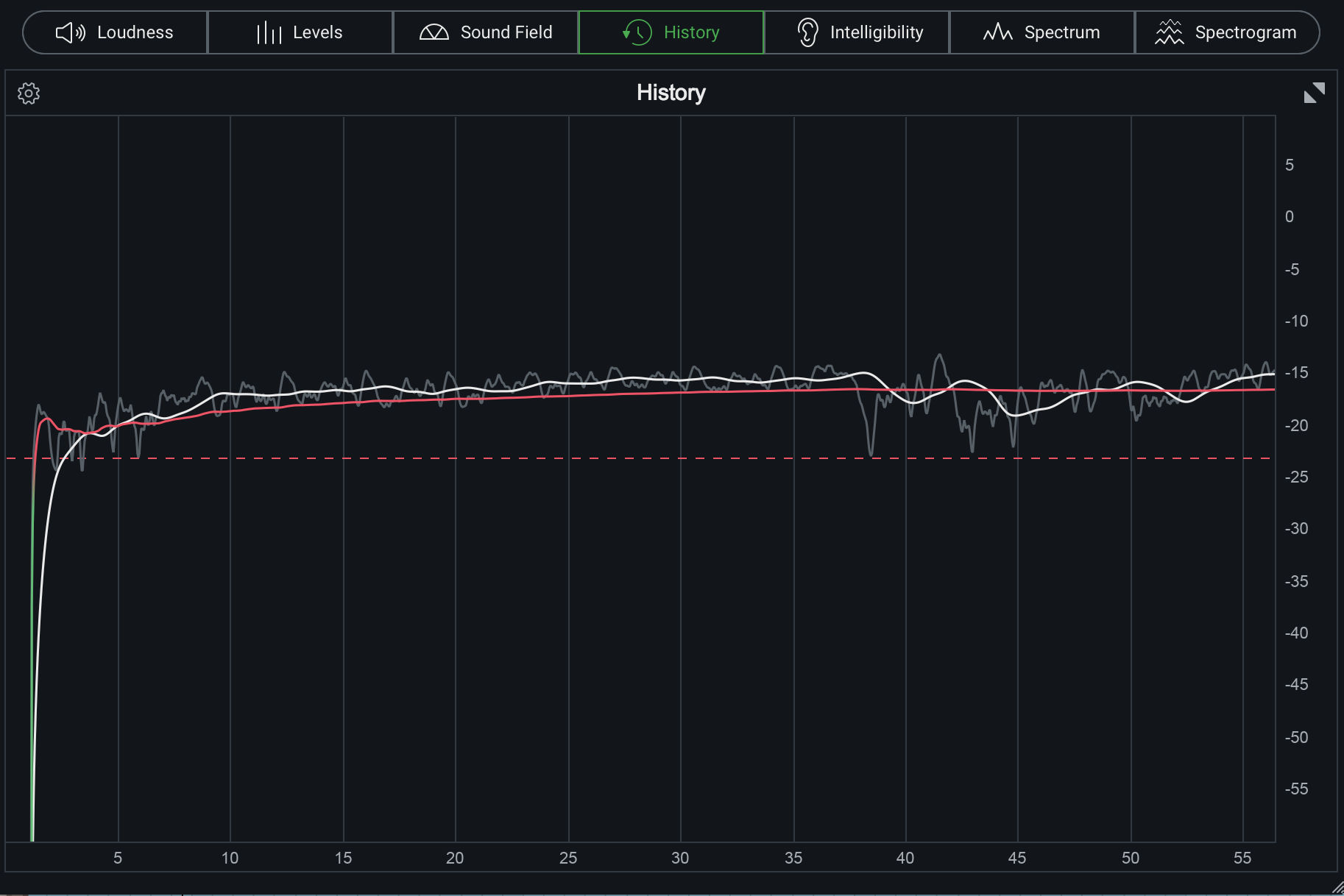 For engineers who need to stay within a specific loudness standard, the Loudness History meter lets you view the overall loudness contour of your audio and quickly see where you're falling outside of your loudness target.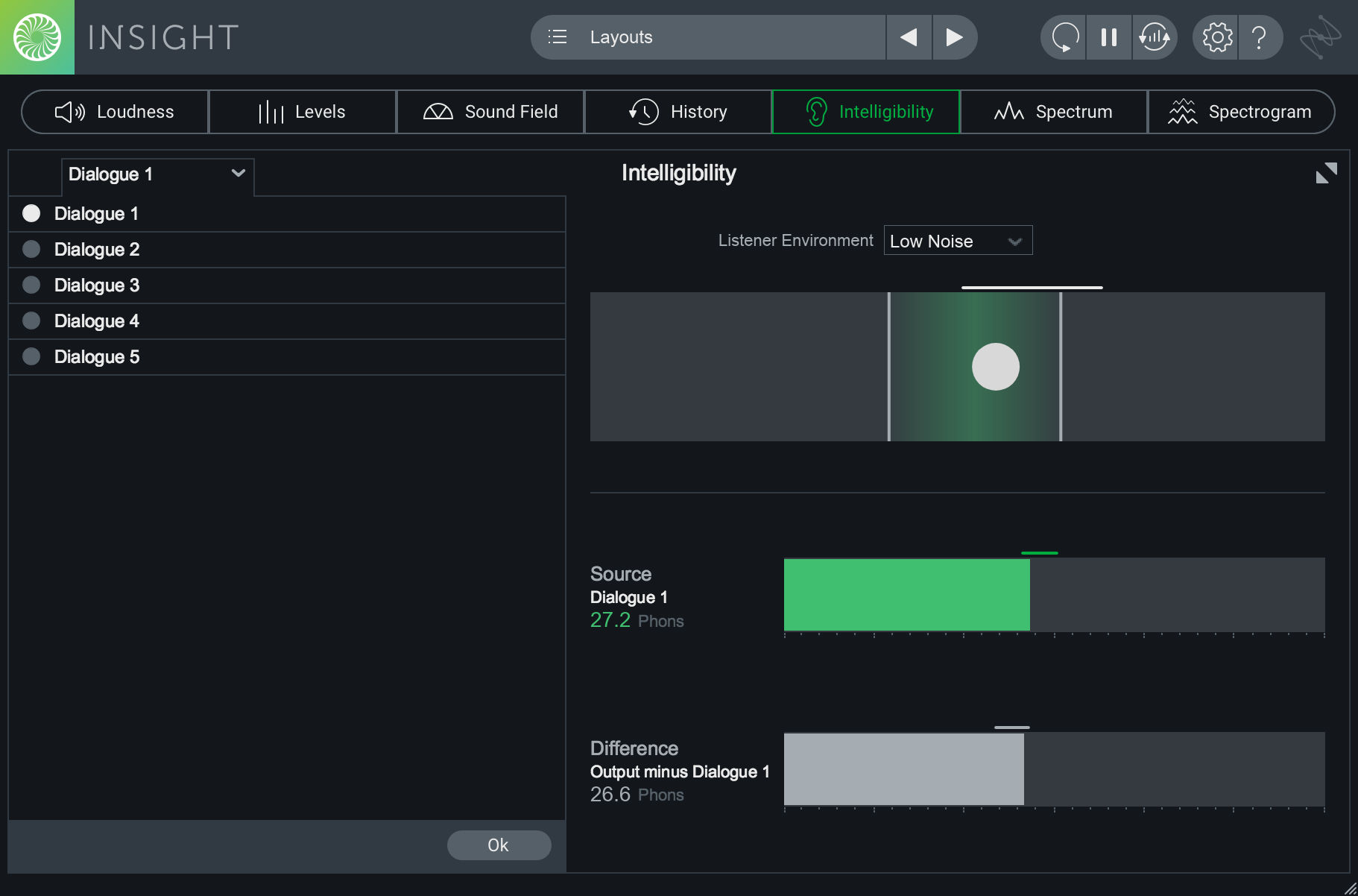 Designed specifically for the needs of dialog mixers and audio post-production engineers, the Dialog Intelligibility meter uses Inter-plugin communication to let you know whether your vocals can be properly heard against your background audio.