For audio mixing engineers, iZotope Neutron Pro offers assistive audio technology that listens to your track and suggests settings for EQ, compression, and more. Inter-plugin communication helps you fix frequency buildup in your mix, while the new Sculptor module adds instant polish to your instruments or busses. Neutron Pro gives you the most advanced version of the iZotope Neutron plug-in, plus Visual Mixer and six component plug-ins to mix your audio tracks.
Neutron Pro Highlights:
Track Assistant & Enhance
Intelligent audio processing
Inter plug-in communication
Masking Meter
Dynamic EQ

Sculptor module
IRC Limiter
Multiband Compressor & Gate
Includes Visual Mixer & Relay 
$399 value!
Access Neutron Pro—only in Music Production Suite Pro
Wondering where to get started with your mix settings? Neutron Pro's Track Enhance lets you bypass the initial frustration by listening to your audio, detecting the instrument, and automatically adjusting settings according to your chosen target.

Inter plug-in
communication
Neutron Pro can detect and listen to other iZotope plug-ins in your session. Find and fix frequency masking with the Equalizer's built-in Masking Meter, and balance your tracks in a visual space with the included Visual Mixer plug-in.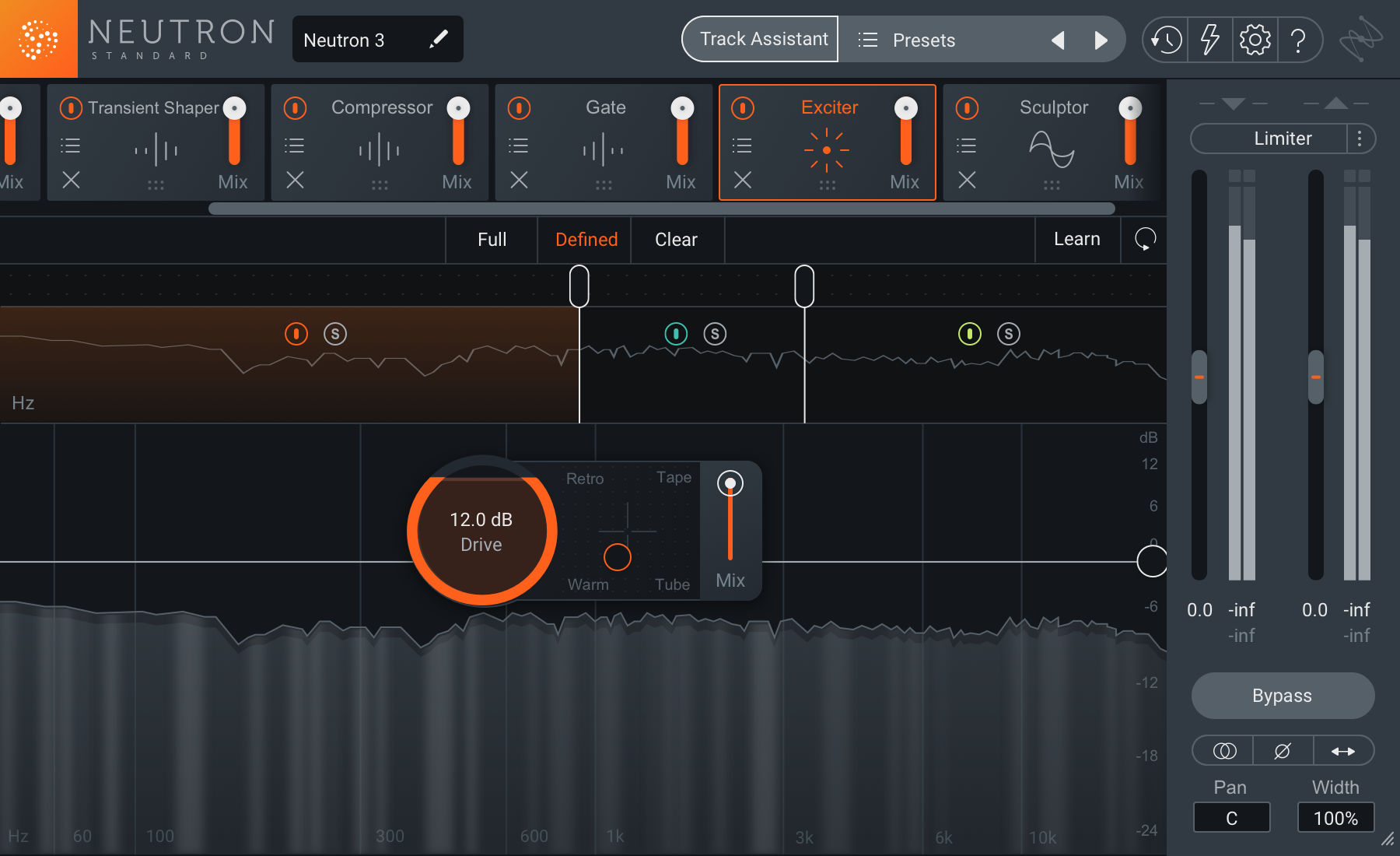 Professional quality
audio
Neutron Pro gives you the essential tools to balance and polish your music tracks and make your mixes shine. With EQ, compression, distortion, and the easy-to-use Sculptor module, you'll be reaching for Neutron Pro on every track!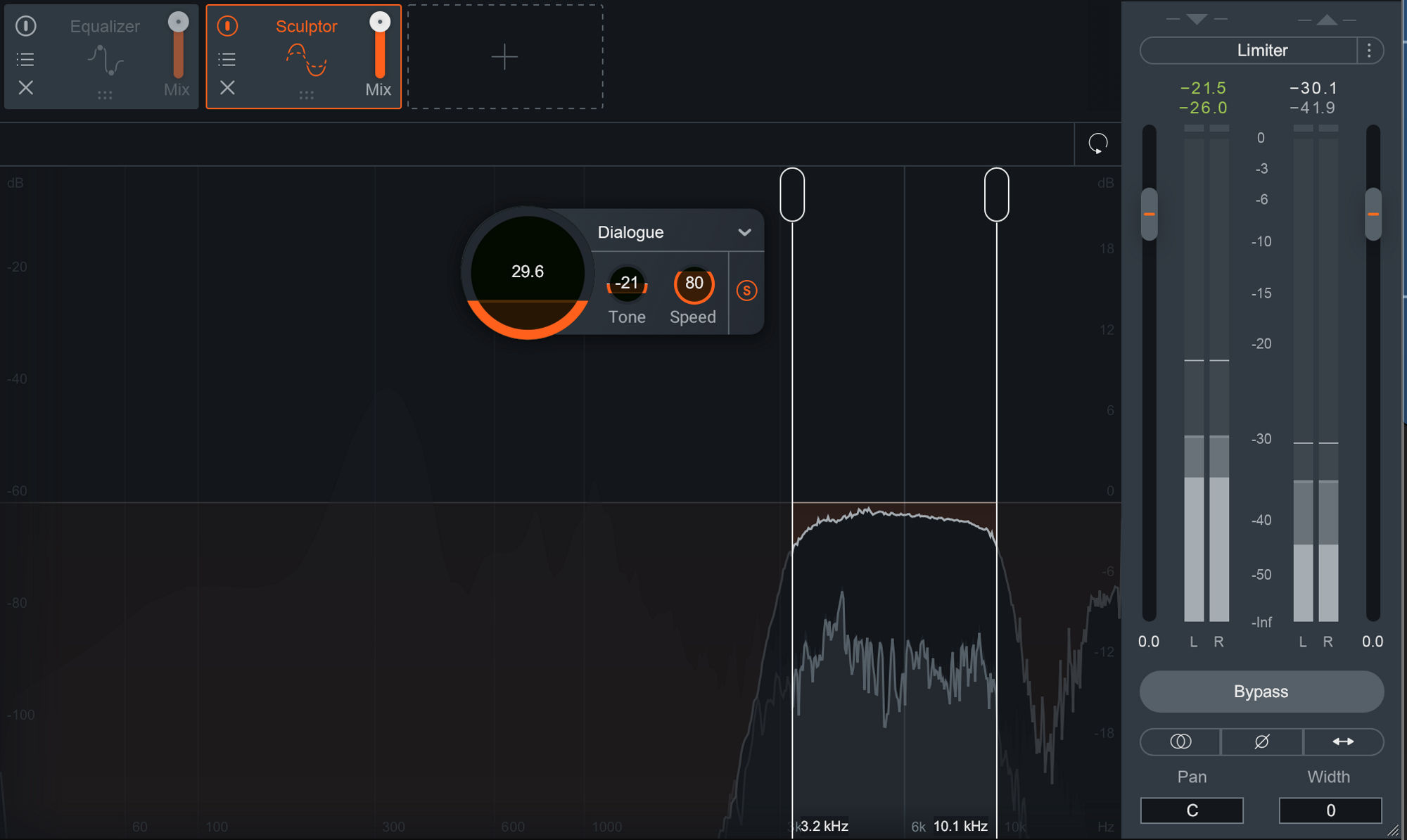 Sculptor
For sweetening, fixing and even creative applications, choose from 25 unique instrument profiles to shape your instrument into a totally new version of itself.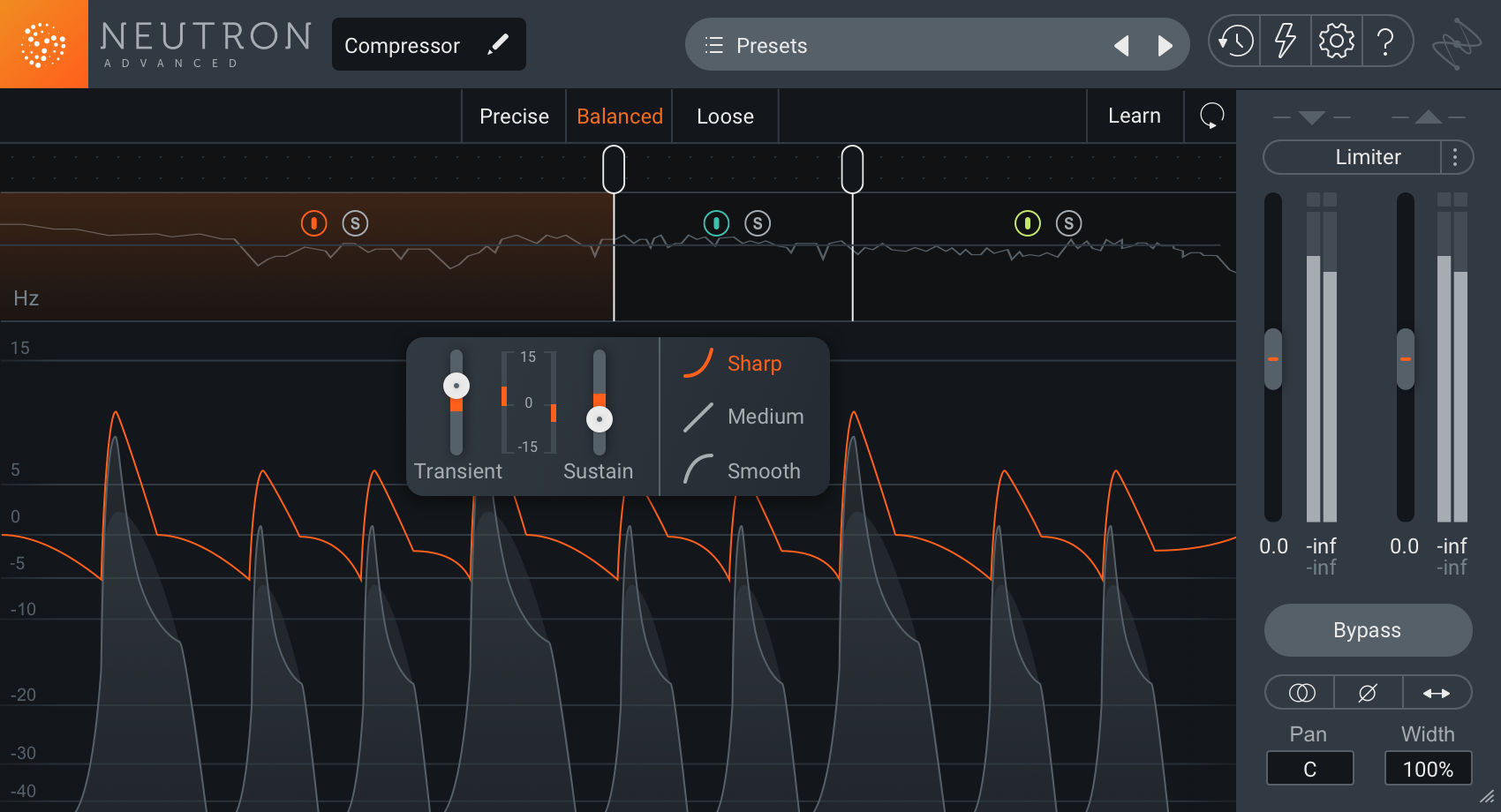 Change the contour of your sound and control attack and release in multiple frequency. bands with this mixing secret weapon.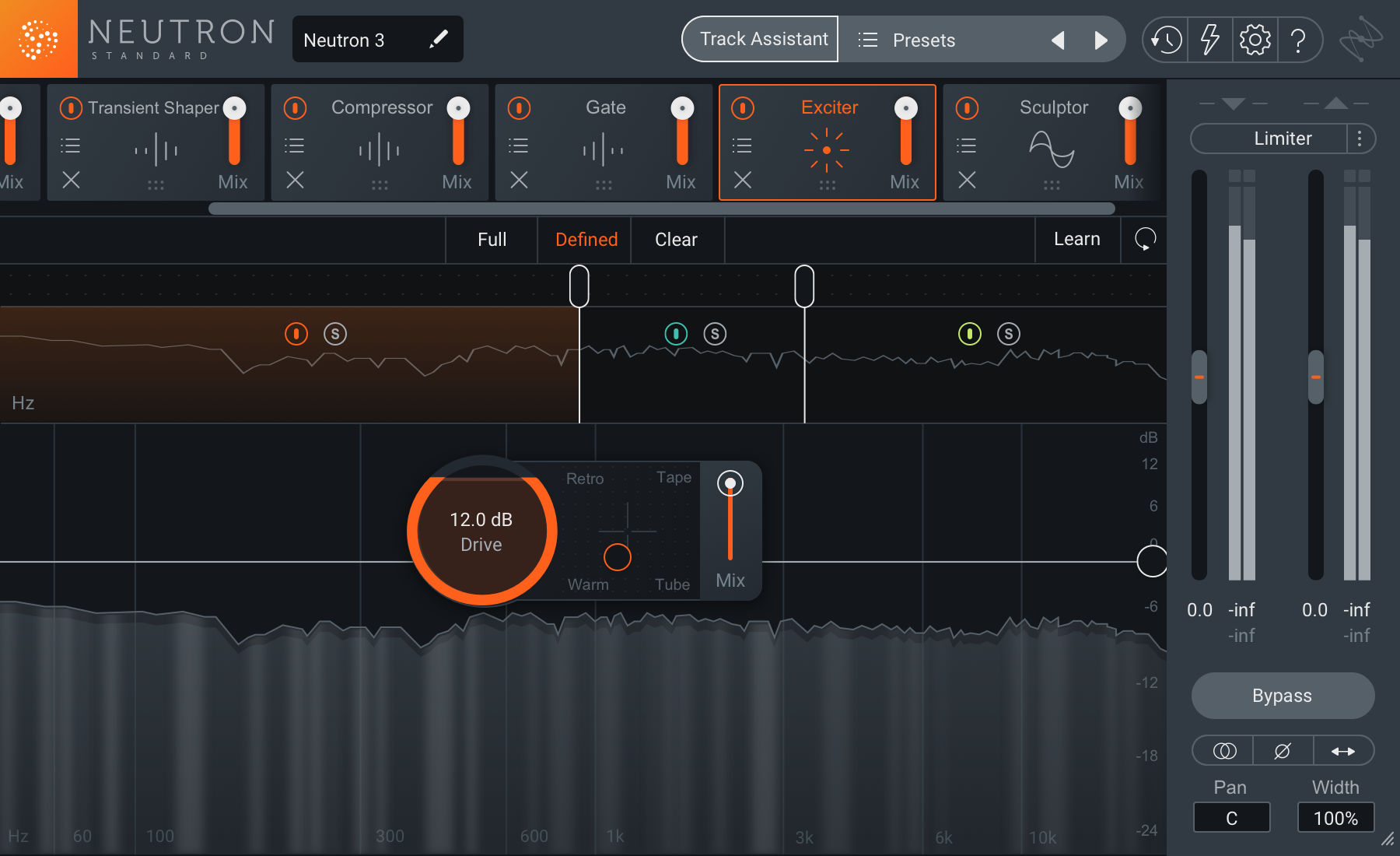 Exciter
Add modern character or warm, vintage grit with the Exciter module. Blend and mix between four different types of distortion across four frequency bands.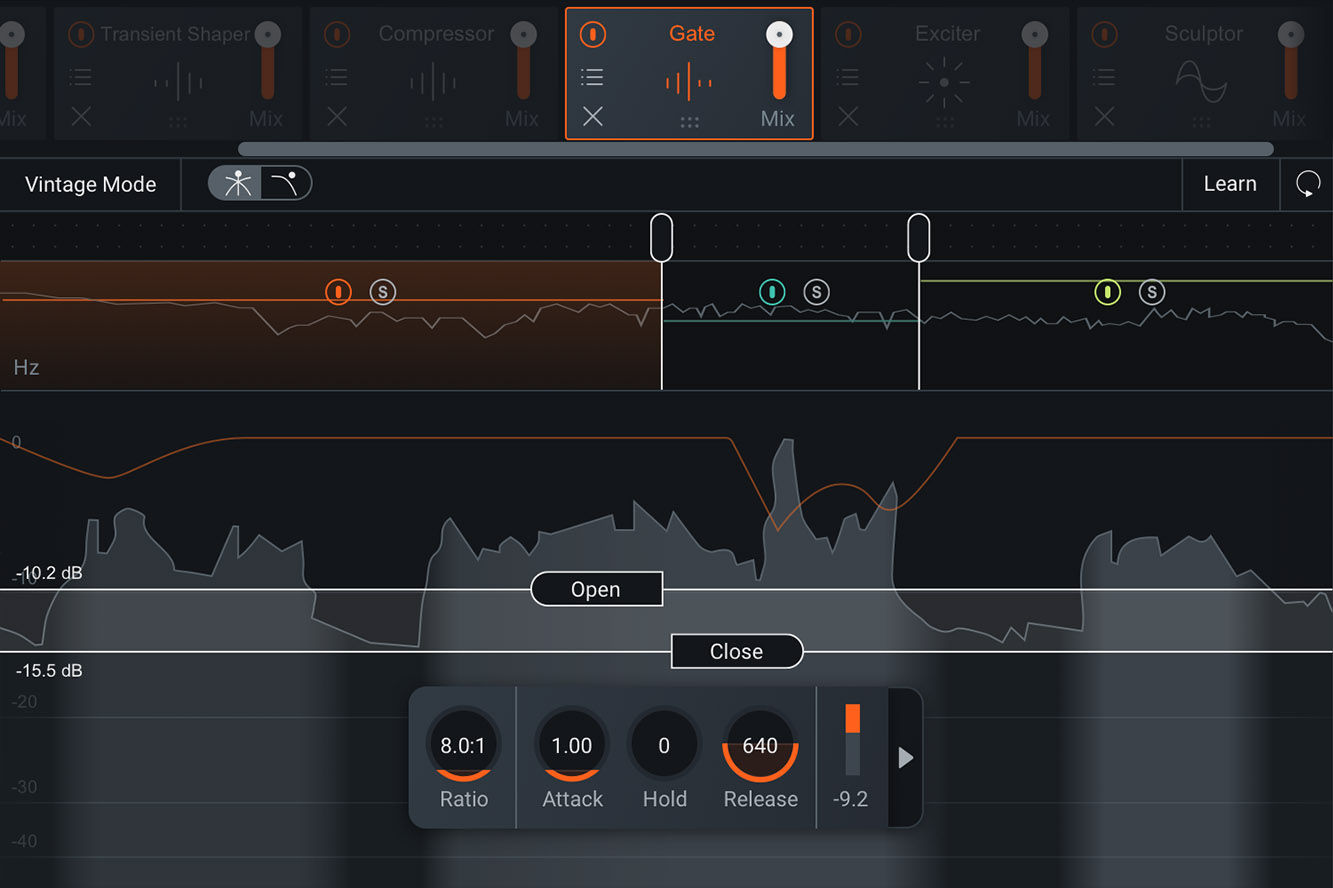 Gate
Add impact and energy to your audio with our flexible multiband gate. Set it automatically with Track Enhance, or use the intuitive UI to quickly find your sound.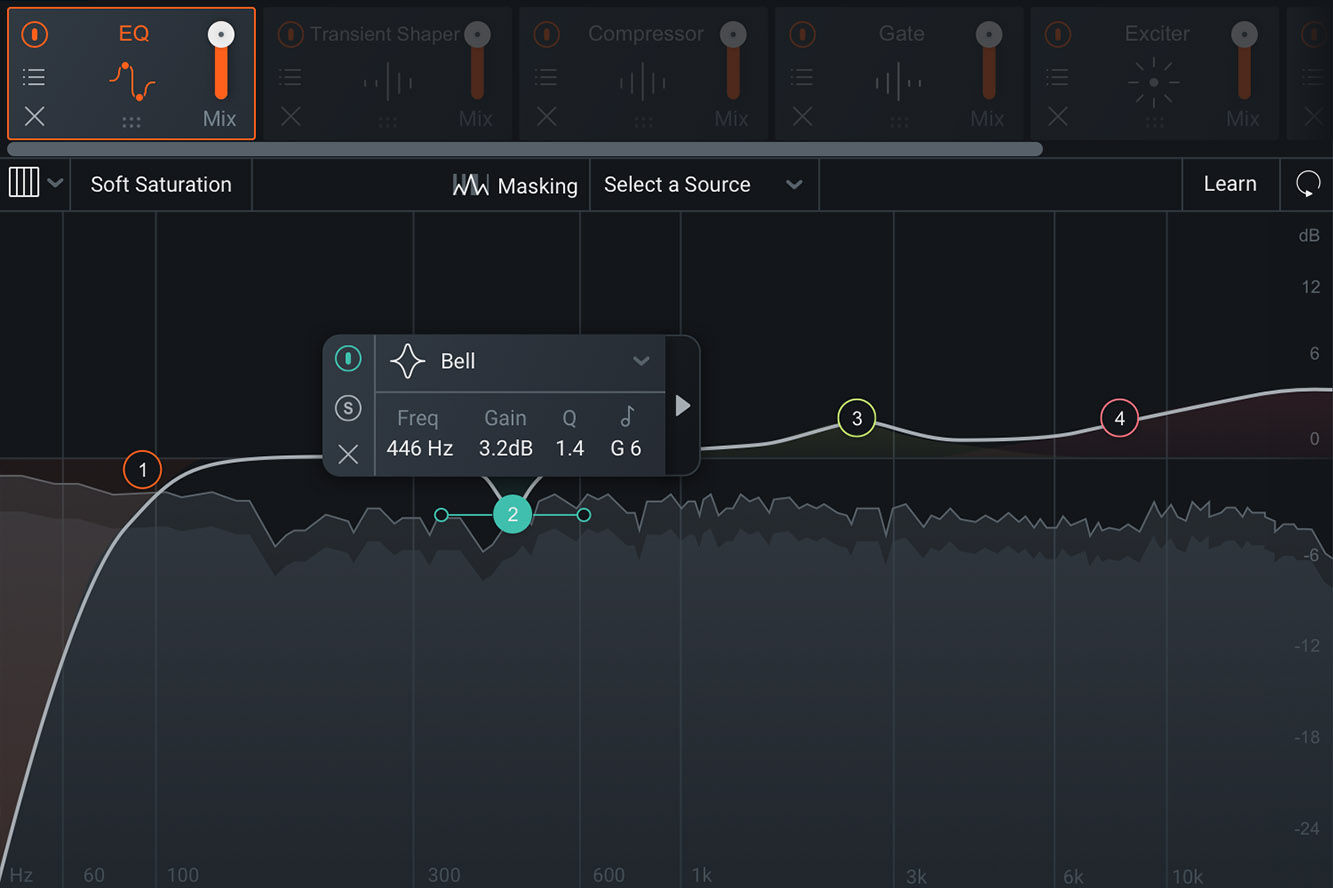 Equalizer
Neutron Pro's workhorse EQ module gives you more flexibility in a mix with 10+ per-band filter modes, per-node sidechain, dynamic mode, and soft saturation.
Dynamic mode: Set your EQ to respond to the dynamics of your audio or another track. 
Masking Meter: Highlight frequency areas that are clashing with other tracks
Learn mode: Neutron Pro can suggest frequency areas that may need attention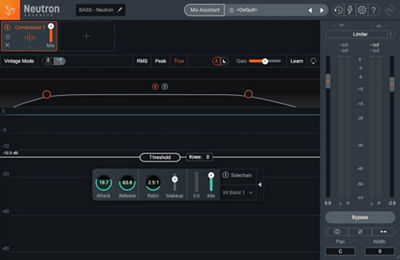 Compressor
Fit your tracks perfectly in the mix with multiband compression in both modern and vintage flavors. An intuitive and fluid UI makes it easy to dial in the perfect setting.